your partner for a future-proof digital transformation
WHO WE ARE

FOCUSING ON AI-POWER, CLOUD-NATIVE DIGITAL TRANSFORMATION
Founded in 2009, BBI offers end-to-end enterprise data management solutions and services which empower businesses to become truly data-driven to survive the unprecedented disruptions of today and tomorrow.
AWARDS
Cloudera Partner of the Year

for Turkey & Africa.

Gartner Eye on Innovation

For Government 2020 - EMEA FINALIST

2020 Worldwide Innovation Award

Best Cloud Data Warehouse and Data Lake implementation.

2019 Best Cloud Hybrid Integration

Best Cloud Hybrid Integration Project in Middle East Public Sector - 2019

2015 Domestic partner of the year

Etisalat Egypt Domestic Partner of the Year.

2014 Egypt Risk Guardian of the Year

Etisalat Egypt Risk Guardian of the Year.

2012 2nd best Informatica

Distributor/Service Partner, EMEA.

2011 SAP Quality Award

For the MENA region.
THE BBI ADVANTAGE
15 YEARS

We've been solving the most complex data challenges since 2009.

A Team veteran PROFESSIONALS

Core teams with top notch support functions for world-class solutions.

REGIONAL PRESENCE

Operations in 4 countries with ambitious regional and global expansion plans.

500+ PROJECTS

Experience with all types of data management projects with clients across the globe.

certified engineering TEAM

Among the strongest in the region covering everything data management role.

OFFSHORE DELIVERY

Proven capabilities in delivering many successful off shore projects.
TECHNOLOGY & CONSULTING PARTNERS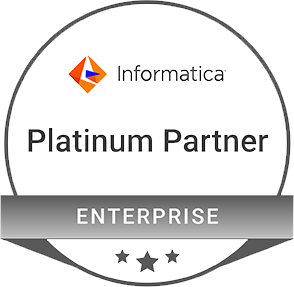 SUBSIDIARIES
CONSULTING

With new technologies emerging everyday, and organizations racing to be on the edge, selecting the wrong solutions could result in interrupted business and financial losses.

Focusing on having organizations be business driven rather than technology driven, BBI Consultancy helps decision makers with charting the best route towards a successful digital transformation journey.

IPS

BBI International Professional Services [IPS] delivers offshore consultancy, emergent technology services, and 24/7 IT managed services.

BBI IPS excellency center will start with locations in Egypt, Morocco, and India. Later expansion plans will include creating new centers of excellence in Eastern Europe & Saudi Arabia.

OUTSOURCING

BBI Outsourcing is specialized in providing outsourcing solutions to its customers around the globe.

Our talents include data engineers, data scientists, BI. We already have outsourcing centers in Egypt, UAE, Saudi Arabia, with expansion plans across MENA, Europe, and the US.

ACADEMY

BBI Academy focuses on preparing top-notch technical talents in all trending and emerging technologies.

Training combines both theory and practice with real world projects. Top achievers would have the chance to join BBI or help to join other esteemed organizations.

INCUBATOR

We believe that fresh minds bring fresh ideas which turn into big things. BBI Incubator helps startups turn their ideas into successful businesses

Building on the long and diverse expertise of the team, BBI Incubator provides both technology and business mentorship focusing on AI, Cloud, and Enterprise Data Management.