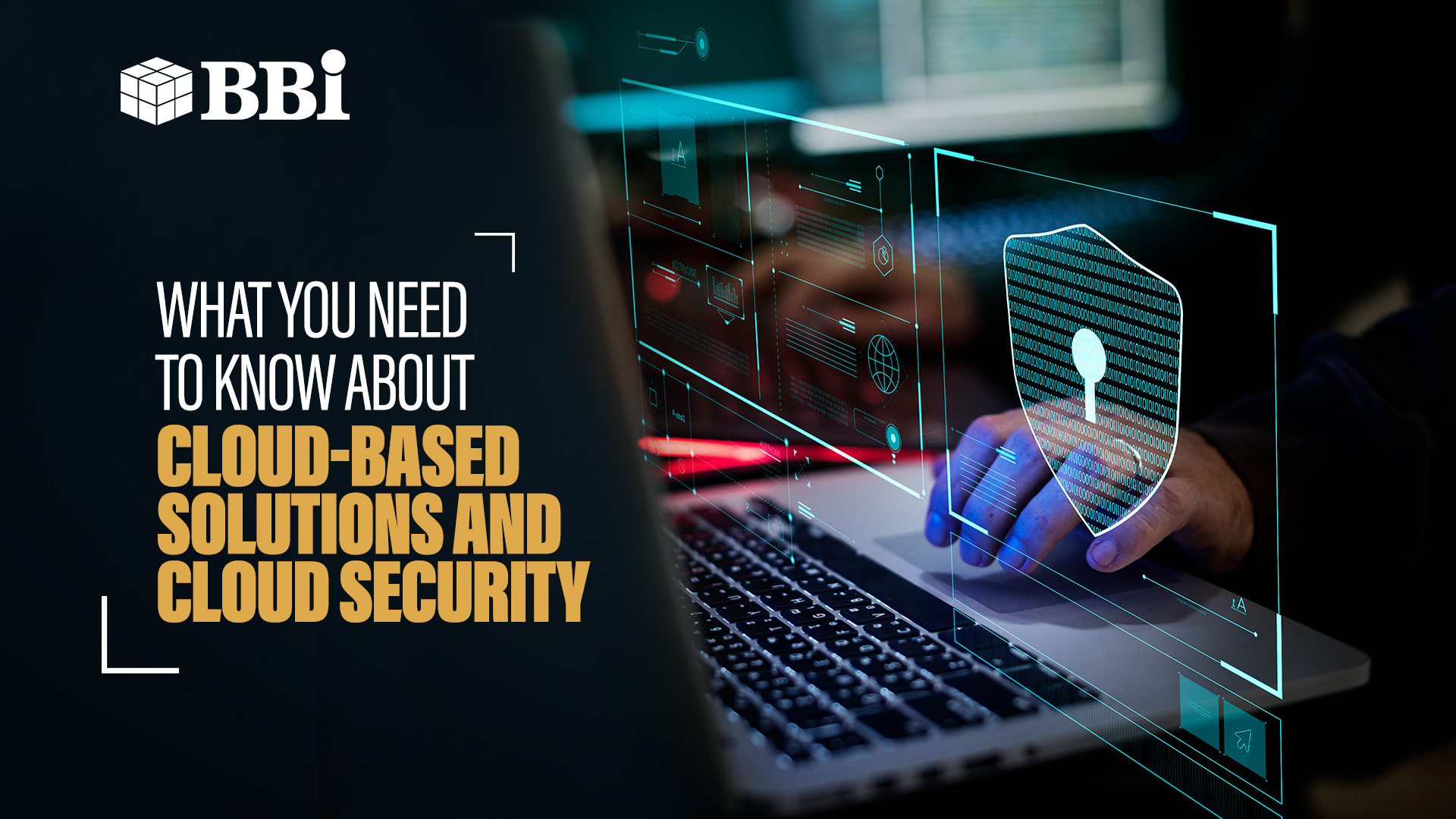 back
Cloud Security for Your Business: What You Need to Know About Cloud-Based Solutions and Cloud Security
Cloud-based solutions have grown in popularity over the past few years, with more businesses looking to integrate or migrate their operations to the cloud. In fact, according to a 2019 study by 451 Research, more than 90% of firms have adopted cloud migration. This makes cloud adoption a mainstream phenomenon, with many of these organizations integrating a multi-cloud environment with different degrees of interoperability.
With the increasing adoption rate of cloud-based solutions comes a growing concern for security. Questions, such as website safety and vulnerability to cyberattacks, warrant substantial concern from business owners and leaders.
Cloud computing security or cloud security, when executed properly, can deliver a safer and more efficient cloud environment.  
The Benefits of Migrating Your Data to the Cloud
Regardless of the size of your business or organization, cloud migration offers a number of advantages. Aside from providing better insights gained from big data, cloud-based solutions are also flexible and easily scalable, allowing them to adapt to varying user requirements.
Cloud-based environments also improve efficiency by driving collaboration within an organization. Perhaps one of the cloud's greatest benefits is its ability to nurture the continuous growth and recovery of a business, even in the face of a crisis. 60% of small businesses that have experienced a data breach or cyberattack closed within a span of six months.
With the cloud, businesses are able to change how they store and retrieve data, allowing them to recover quickly in the event of unforeseen losses.
What is Cloud Security?
Cloud security, also known as cloud computing security, is a branch of cybersecurity that refers to securing cloud computing systems. It covers policies, multiple levels of control, procedures, and technologies involved in cloud computing and entails securing and protecting cloud-based environments, applications, data, and other cloud-based assets.
Cloud security protects data and other digital or cloud-based assets from theft, leakage, and data loss. It often involves a number of aspects, including:
Data center security
Threat prevention and detection
Legal compliance
Governance, including the implementation of a cybersecurity policy
Moreover, its scope of protection extends to the following components:
Physical networks
Data storage
Operating systems
End-user hardware
The Advantages of Having Cloud Security
The steady rise of cloud-based solutions has signaled the increase of concerns regarding cloud security. But by implementing cloud security, you can enjoy the following benefits:
·        DDoS Protection
Cloud security can protect your data from distributed denial of service (DDoS) attacks. This minimizes the risk of your website servers becoming unresponsive, thus allowing you to maintain optimal functionality. This, in turn, lets you maintain responsiveness, enabling you to accommodate legitimate user requests.
·        Data security
A well-executed cloud security solution can effectively protect you from data breaches, preventing malicious third-party attackers from tampering with or acquiring valuable data. Furthermore, many cloud services have started to incorporate artificial intelligence into their systems to better monitor events and any suspicious activities. Cloud-based systems also offer real-time updates and have the capacity to act on an issue instantly.
·        Regulatory compliance
Cloud security enables you to comply with industry and governmental regulations, particularly when it comes to protecting personal and financial data. By having a well-implemented cloud security solution, you'd be able to build an infrastructure that supports and fosters regulatory compliance.
·        More efficient data recovery
Cloud-based solutions, including cloud security, have less downtime, allowing you to quickly and efficiently recover applications and data. It's also more accessible, so you'd be able to access the data you need, anytime, anywhere.